Meet our Multi Academy Trust Team
Our academies are working closely together with a shared vision based on:
High expectations and standards for all

A clear code of behaviour based on respect for all

Equal opportunity

A strong partnership with parents and the wider community
The Trust has a common set of policies and is governed by a Board of Trustees. Each academy has a Local Board of Governors which has delegated responsibility.
Associate Partners
This scheme allows academies or schools considering conversion to 'test the SLT water' before fully committing. There are a number of benefits of being an associate academy for one academic year.
The Central MAT Team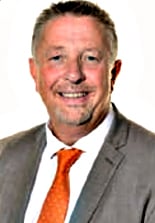 Jonathan Morris
CEO
Experience, Skills Set and Expertise
Jonathan entered the teaching profession after successful careers in Business and Social Work. He was appointed to his first Headship in January 2007 at St Wilfrid's Catholic School, Crawley, having worked in leadership roles in two of the most successful schools in the country. During his 7 years at St. Wilfrid's, the school was transformed from being 'at risk' of a poor OFSTED judgement to being in the top 5% of schools nationally for value added and was the highest performing school in West Sussex for exceeding student progress against FFTD targets. In 2012, OFSTED judged the school's leadership as "outstanding" as was student behaviour and safety. Since coming to post at Warden Park Secondary Academy (WPSA) as joint Headteacher and CEO, standards at GCSE have improved from their already strong position by 14%. In 2017 OFSTED judged leadership at WPSA as 'outstanding'. In April 2016, Jonathan was selected as a National Leader of Education and, in this role, he works alongside academy staff to support schools in challenging circumstances. He has a track record of working collegiately with other leaders to add significant value to their own school improvement initiatives.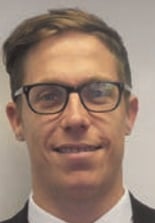 Steve Davis
Assistant CEO (Primary Strategy) and Headteacher Warden Park Primary
Experience, Skills Set and Expertise
Steve and his team have transformed WPPA. The positive impact that it has had on the surrounding community is outstanding. For the first time, ever, they have a 'good' school to proudly send their children to. OFSTED said this of Steve and his leadership:This is a school which has improved considerably under the leadership of the well - respected Headteacher and the directors of the multi- academy trust. The Headteacher is an inspiring leader. He has garnered the support of those around him and he has led the improvement of teaching well. As a result, middle leaders all understand exactly what they need to do to improve their areas further and all can point to the improvements already made. Leaders have created a very positive culture within the academy. Staff are overwhelmingly supportive of the improvements in the school and the plans for future. There is a tangible sense of purpose throughout the school. Staff work hard because they understand what they are working to achieve. Leaders have taken the right actions so that teaching has improved significantly and many pupils are making rapid progress.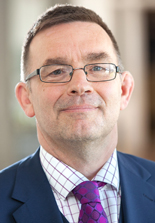 Colin Granlund
Assistant CEO (Business & Finance)
Experience, Skills Set and Expertise
Colin has been a senior leader since 2005 and has been involved in many aspects of the MAT's development. His role within the Trust includes:
Ensuring an effective conversion process for school's joining SLT

To ensure effective financial and commercial performance of the Trust's Academies

To provide business and commercial leadership and support where needed across the Trust

To provide a link between the Trust and member academies by working with the Trustees, Governors and Leadership Teams

To develop and manage The Trust's buildings estates strategy, ensuring all sites are fit for purpose and to identify capital and bidding opportunities

To develop and manage the in house catering operation on two sites value c. £540K. It is our intention to have in house catering at all SLT academies

To develop aspects of community and business involvement to maximise Trust engagement

Meeting  key financial management and budget targets for the Trust

Capital and Construction Projects, initiated and project lead on projects including the projects funded by CIFs and Salix.

Leader of a project team to deliver a MAT digital learning strategy to revolutionise learning and reduce capital expenditure.