Our Vision & Ethos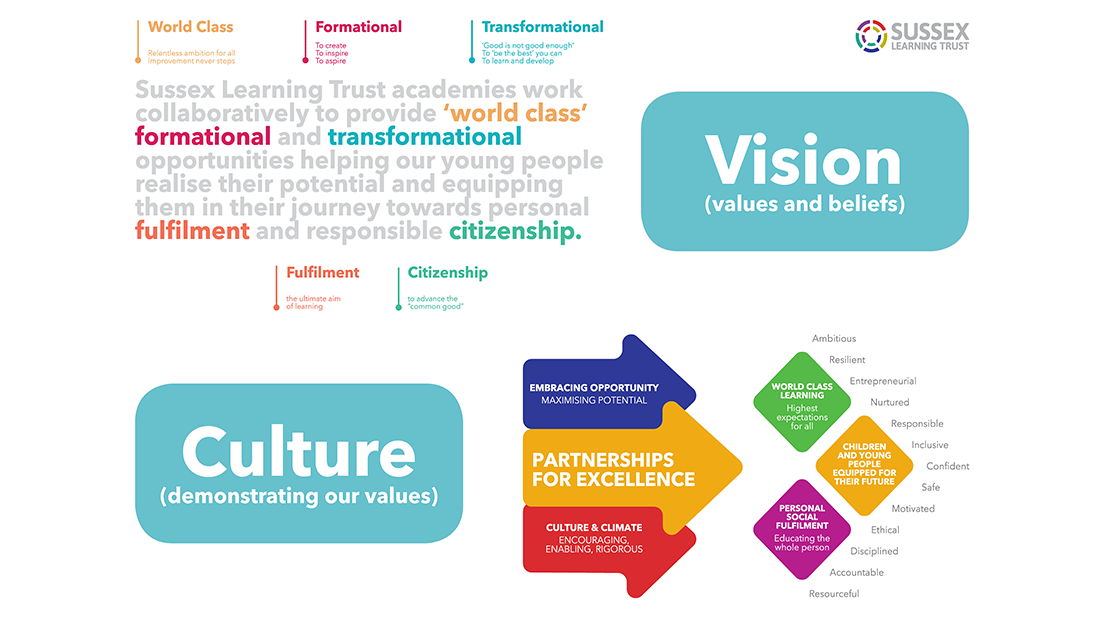 The arrows on the far right describe our ethos and how we choose to work.
The diamonds describe the over-arching outcomes we intend for our children.
The 'arrow of adjectives' to the far right are the skills, attributes or qualities which we intend our young people to develop within their academy.